Thursday, 10 September 2020
by David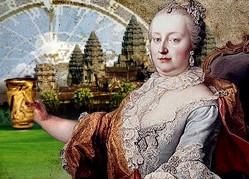 For future posts about history and education, please visit David Tollen's blog: Pints of History  www.PintsofHistory.com. The PoH blog has a long history, dating back to 2011, (and a big future, too) so you'll find lots to grab you there!
Friday, 26 July 2019
by David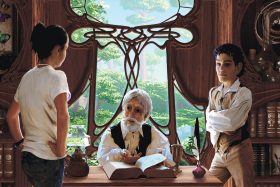 Dear friends, My new novel just went on sale! Secrets of Hominea is a magical middle grade fantasy: a tale of giants, gnomes, queens, and adventurers — and of science and history. It's for readers age 9 to 14. I hope you'll buy a copy and help spread the word. You can get a paperback
Thursday, 11 January 2018
by David
Scientists used to think prehistoric people domesticated the dog by adopting wolf pups and breeding the friendliest of them or the most obedient. But more recent thinking says dogs domesticated themselves. Caveman Wolf-Breeding? Dogs were first domesticated in Europe or Asia 15,000 to 40,000 years ago. But how? The traditional wolf-breeding theory has some problems.
Subscribe to the Blog
Archives
Follow Us
Follow Us