The Jericho River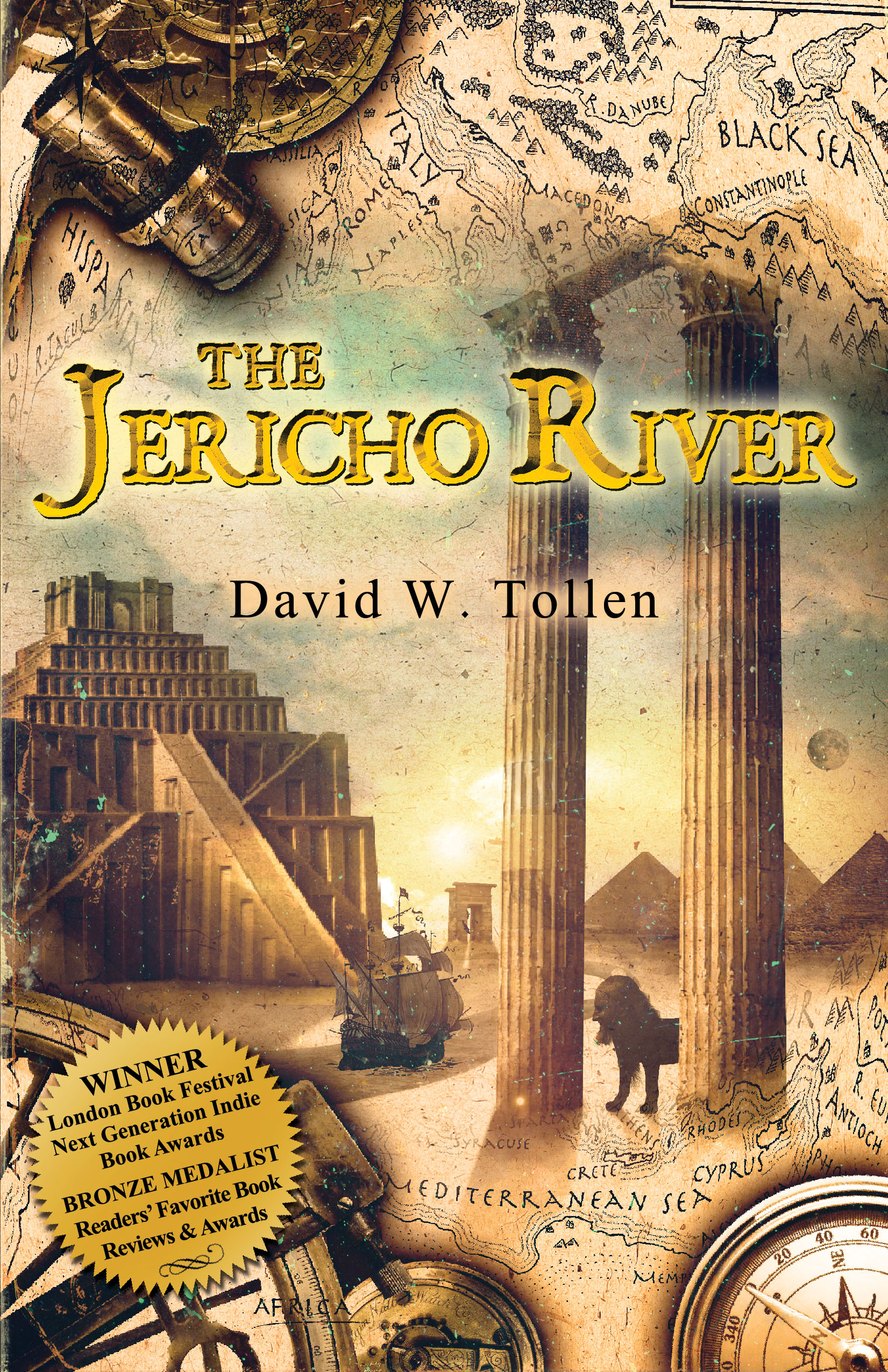 A fantasy novel about the history of Western Civilization
Winner of The London Book Festival for Best Young Adult Work, The Next Generation Indie Book Awards, and other honors!
"An inherently fascinating and absorbing novel … [H]ighly recommended." — Midwest Book Review
"Wow. Just, wow." — Amazon Top 500 Reviewer, 5-star review
"Through historical fiction, David [Tollen] has provided a valuable tool for teachers and students in their continuing quest to study the past." — Philip Bigler, 1998 National Teacher of the Year
History isn't names and dates –
it's an adventure story.
And so is The Jericho River.
The Jericho River flows through a magical world shaped by myth and history. Young Jason Gallo sails the river on a dangerous quest to rescue his estranged father. He battles minotaurs and pirates, flees barbarians, stumbles into mummies' tombs, and outwits fairies, philosophers, and scientists. Along the way, he finds love and betrayal, faces the legacy of a broken family — and flees a hidden foe who threatens all he holds dear.
But Jason's tale is more than an adventure story. The river flows like a timeline, carrying the young man through historic lands — Sumer, Babylonia, ancient Greece, Medieval Europe, Napoleon' empire, and many others — tracing the history of Western Civilization, from its Middle Eastern origins to the modern era. Professor Gallo, Jason's father, is a historian, and his notes outline the journey, revealing the truth about Cleopatra, King Arthur, and the fall of the Roman Empire. He explains how how a French lawyer's son became king of Sweden, as well as the origins of coffee, the cat, chivalry, the Atlantis myth, and more — and much more.
The Jericho River includes twenty-six historical illustrations and three maps. Please click Artwork to see several of them, along with other art related to the book and to David Tollen's other writing.
Finally, for more information, please click the links below: